Love of Sleep
1999, digital transfer of a cassette recording, 11m40s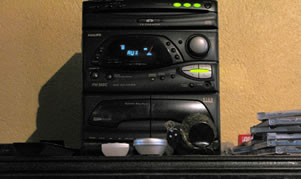 In the winter of 1998/99 I visited my dad Bill and his second wife Catherine in the Auvergne region of France. I took over some CDs, including Olivier Messiaen's sumptuous Turangalîla Symphony. At some point, whilst absorbed in some activity or other in the living room (I think we were playing Scrabble), with the CD playing in the background, I noticed that some unfamiliar, quietly rythmic music was coming out of the speakers. The CD player was malfunctioning and had got stuck, skipping around a passage in the sixth movement of the symphony, Jardin du sommeil d'amour.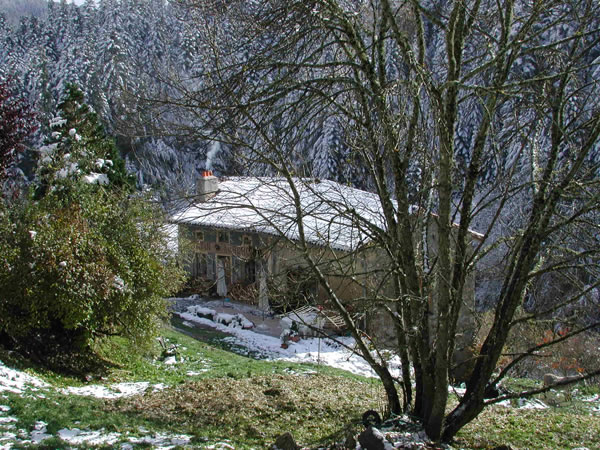 'The two lovers,' said Messiaen, 'are immersed in the sleep of love. A landscape has emanated from them. The garden which surrounds them is called 'Tristan'; the garden which surrounds them is called 'Isolde'. This garden is full of light and shade, of plants and new flowers, of brightly coloured and melodious birds... Time flows on, forgotten, the lovers are outside time, let us not wake them...
(Fabian Watkinson, from the notes acompanying the recording by the Royal Concertgebouw Orchestra, conducted by Ricardo Chailly, 1993 on DECCA)
After listening, transfixed for a long while, outside of time, I stopped the CD and inserted a cassete tape and recorded the track from the beginning. To my delight the technical glitch recommenced at exactly the same point. This is where Love of Sleep begins, carrying on for the same duration as the original track.

When my sister Jo and I were little we lived for a few years in a small village in Kent called Tilmanstone. My dad used to commute to London during the week, arriving back for the weekend. Saturdays would usually involve gardening, a lunchtime visit to the local pub with my mum, followed by the ritual tuning into Grandstand on the TV, where he would fall into a contented slumber, listening to the relentless whining of a Grand Prix or the impassioned crescendos of horse racing commentaries.