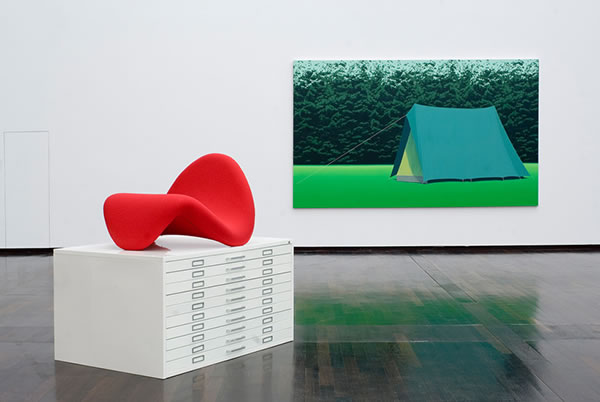 Under Canvas 9
1998, oil on canvas, 200 x 337cm
Exhibition at Mac/val (Musée d'art contemporain du Val-de-Marne), a series showing the entire collection of Frac Île-de-France in 2008. Paulin/Planokind, 1992 by Bertrand Lavier is in the foreground.
Notes:
Losing a work can be a blessing in disguise (see the story of the lost guinea pig). I repainted Under Canvas 8 on a larger scale so that the tent appears closer to life-size, under the picture plane, or canvas.