Screen as Landscape
Dan Hays
Fine Art PhD Thesis
Centre for Useless Splendour
Contemporary Art Research Centre
Kingston University
2008-2012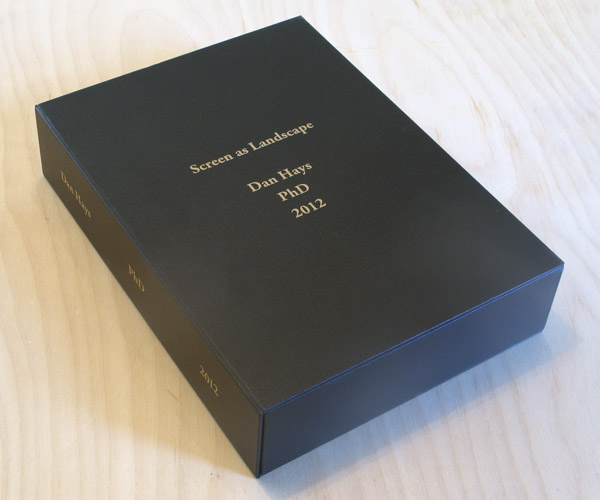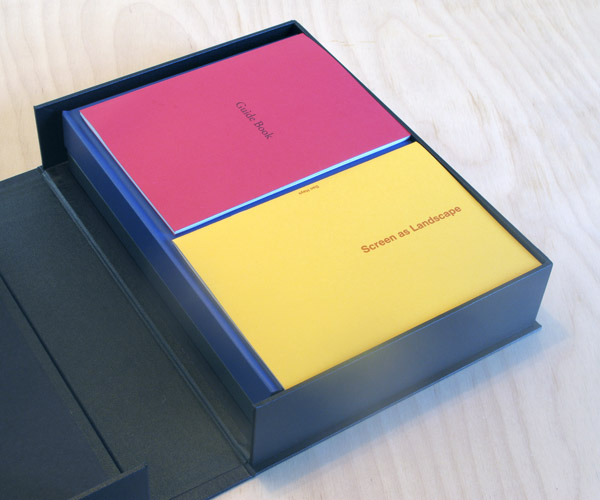 The published thesis comprises four documents in a box, assembled after completion of the PhD in September 2012. Three boxes are held by Kingston University Library, the Centre for Useless Splendour, and myself.
It should be noted that the thesis included Screen as Landscape, an exhibition at the Stanley Picker Gallery, Kingston University, in Decemeber 2011. Alas, its photographic representation is not the same as a direct encounter.
The four documents are published as PDF downloads here. Big file sizes are due to the large number of images.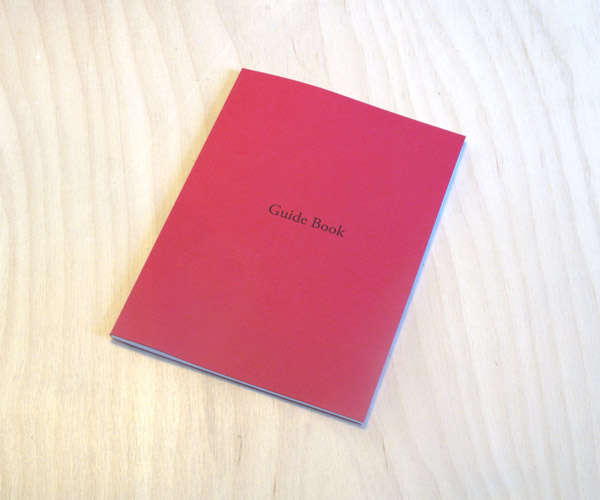 Guide Book (27 pages, A5 format PDF, 1.4 MB)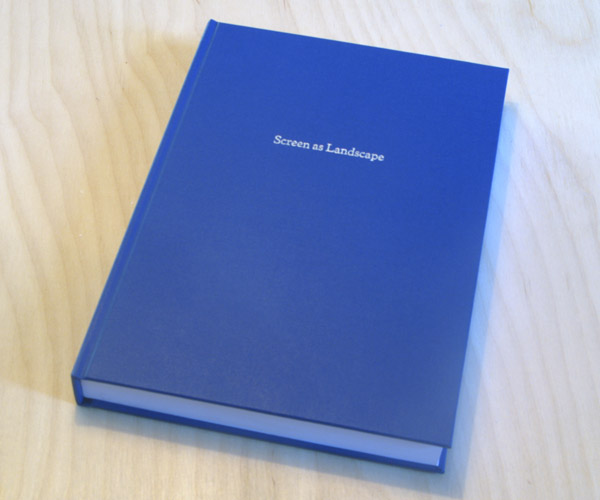 Screen as Landscape (210 pages, A4 format PDF, 24 MB)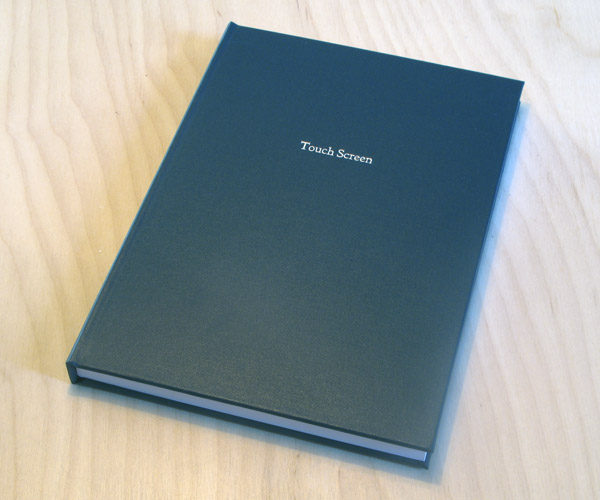 Touch Screen (110 pages, A4 format PDF, 87.9 MB)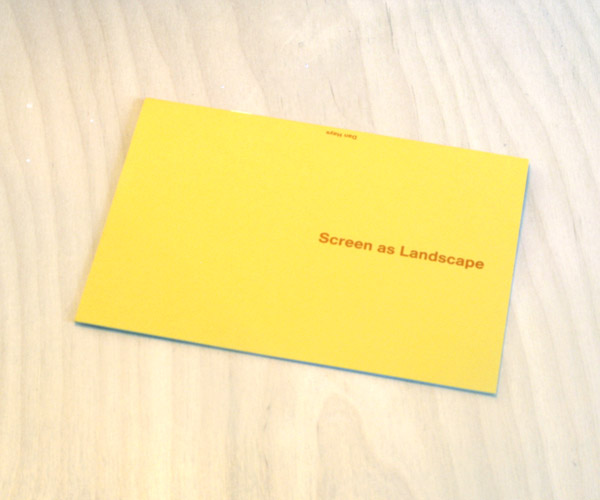 Exhibition Booklet (19 pages, A5 landscape format PDF, 5.3 MB)


PhD in Progress


danhays.org is a developing project, launched in December 2008 whilst commencing a PhD in Fine Art at the Centre for Useless Splendour at Kingston University (now more prosaically titled The Contemporary Art Research Centre).


The Centre for Useless Splendour:
The Research Centre is a set of relationships, contingencies and dialogues between concurrent creative and intellectual enquiries.

In the foyer we are concerned with propositions for agency and the generation of expanded and hybrid modes of socially sited creative production.

The Machine Room is concerned with how technologies, methods and processes
might be understood and reinvented.

In the Hall of Records we think about knowledge, and how it is configured through organisations and institutions.

The Lumber Room is for experience, matter, noise. It is for knowledge developed through embodied temporal encounter.


danhays.org is a field research station which links the Machine and Lumber Rooms (where actual work is made) to the social spaces of the Foyer and Hall of Records (where some reflection and verbal reasoning are required). The website works as a showcase of various things I have made. But importantly, its function is for my own purposes as much as the visitor. Being a thematic and chronological record, it serves to remind me of past works and possible unfinished business. To look forward requires occasional looking back.

PhD Research Archive


INITIAL MONITORING REPORT, June 2009
TERRA FOUNDATION APPLICATION No.1, January 2010
ANNUAL PROGRESS REPORT, June 2010
PRESENT TECHNOLOGY SYMPOSIUM, July 2010.
TERRA FOUNDATION APPLICATION No.2, January 2011
POSTCARDS
Published in Centre for Useless Splendour - A Book. A collection of works from artists and researchers from the Contemporary Art Research Centre at Kingston University, curated and designed by Dean Kenning.
REAR-VIEW-MIRROR AND ABANDONED TEXTS