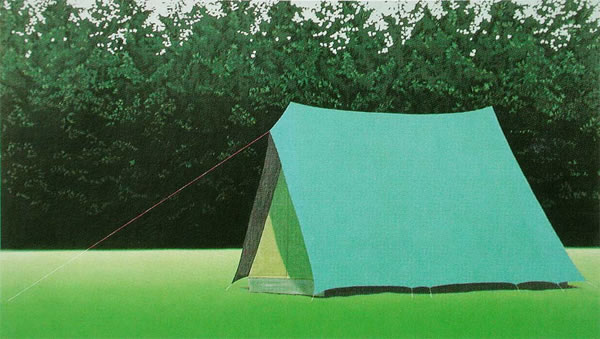 Under Canvas 8
1996, oil on canvas, 130 x 219cm (approximately)
Notes:
The painting is entirely green. A colour spectrum was worked out exploring the limits of the colour as it approached yellow, blue, brown and grey. This process was later used in Harmony in Green.
The size is approximate as the painting is lost. It was never returned from a large group exhibition called Welcome at an old tobacco factory in Citta S. Angelo, Pescare, Italy in 1998. Two other smaller paintings were also lost and their whereabouts remain unknown.